The fiery fast bowler from Jammu and Kashmir, Umran Malik has already made a name for himself because of his fast bowling, He made his debut in the Indian Premier League during the last season for SRH and immediately impressed everyone with his fierce and raw pace as he was seen surprising the batters. He played just three games in the entire season for SRH and picked just two wickets yet, impressed by his quick bowling Sunrisers Hyderabad (SRH) management decided to retain him along with captain Kane Williamson and his fellow state teammate Abdul Samad.
In India, It's quite difficult to find a fast bowler who regularly bowls over 150kmp/h, So, clearly SRH management saw the potential and the ability of Umran Malik and they wanted to explore and make use of his raw pace more in the coming seasons. In the IPL 2022 Mega Auction, SRH also bought in-form hard-hitting West Indies batter Nicholas Pooran. Pooran was in fantastic form during the series against India back in February this year where he smashed three half-centuries in all three T20Is.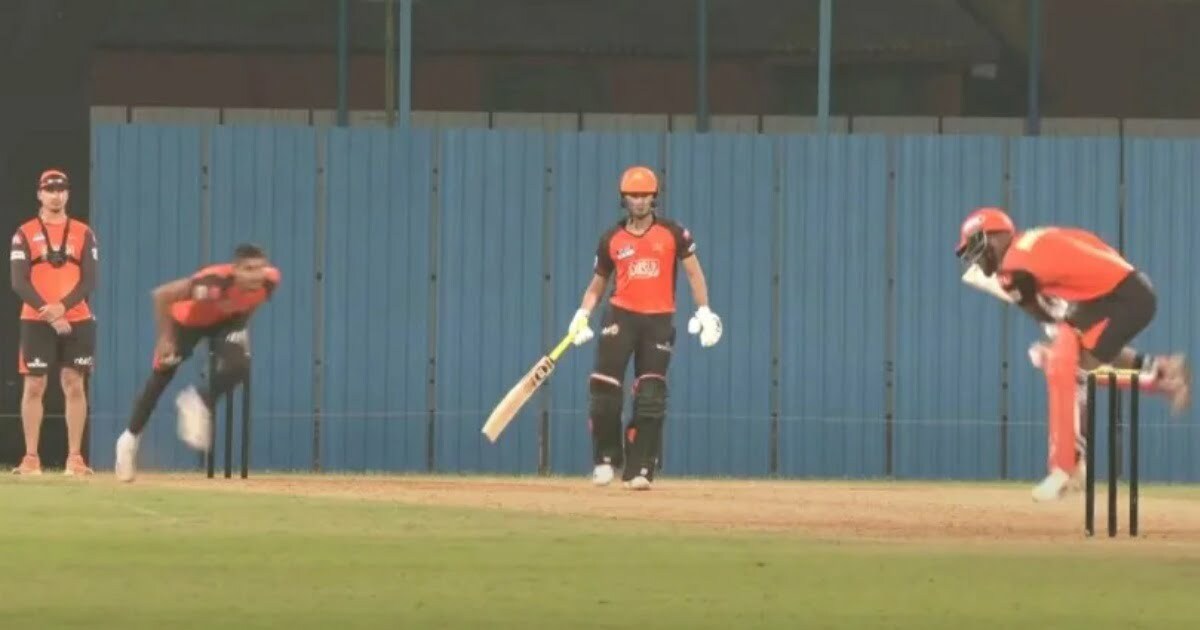 While Pooran will be key for SRH during the middle overs play with his hard-hitting and Umran Malik will have more responsibility as he was one of the three players who got retained by SRH after last year's IPL. In the practice match of the Orange Army, Umran Malik was bowling against Nicholas Pooran. Whenever Malik bowled a fuller-length delivery, Pooran was easily hitting those balls wherever he wanted. However, Malik upped his speed and run-up and pulled the length back to short, and bowled two quick bouncers, The first ball was nearly 155 kmph fast and short and Pooran was not able to do anything about it and even got unbalanced trying to play the ball. On the very next quick short ball, Pooran tried to pull but couldn't time it properly and got caught.
SRH will play their opening game against Rajasthan Royals on the 29th of March at MCA Stadium in Pune. SRH has already won one IPL Title back in 2016 under David Warner and this time Kane Williamson would want to repeat the same thing with a new team.
Umran Malik to Nicholas Pooran:
Ball 1: A SCARY bouncer
Ball 2: Another bouncer and OUT

📹: @SunRisers #IPL #IPL2022 #SunrisersHyderabad pic.twitter.com/yoVrItcA42

— Kashmir Sports Watch (@Ksportswatch) March 23, 2022